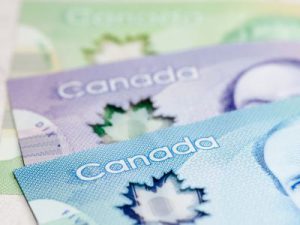 Recently I received an e-mail asking me how the dues paid by members of Local 37 are used. It's a great question, and I'd like to share the answer with all members of Local 37.
Dues, like taxes are a fact of life.  No union can exist unless it is funded by membership dues. At IBEW Local 37, we make sure our members get the greatest benefit possible for their dues.
Generally speaking, the dues paid by members are used to pay for expenses related to the costs of negotiating collective agreements, and also costs related to providing membership services, and ensuring the specific terms contained in the collective agreement are followed and adhered to. We also use dues to pay for the costs associated with representing our members when they are disciplined or discharged by an employer, and to pay legal and other professional fees that we need from time to time.
The dues (which were set by the members of this Local) are just high enough to cover the costs of the Local in representing the members. Local 37's dues are comparable and often much lower than many other's unions dues that I'm aware of in this province. In addition, your dues are tax-deductible, so you receive about 40% of them back when you submit your taxes.
Regarding the value that members receive from being a member of the IBEW (i.e. the bang you get from your dues buck), it is well documented that unionized jobs pay significantly higher wages than non-union jobs. For example, a recent study by the Canadian Labour Congress showed that in New Brunswick union members earned on average $7.76/h more than non-union employees. To provide some context, the dues that an average member of Local 37 would pay works out to less than $0.40 per hour. That's a net benefit of over $7.36/h (more than $15,000 per year).
Other data backs up the fact that our collective agreements and negotiated wage packages create some of the best jobs in New Brunswick.  Compare any of our IBEW classifications against this information from Statistics Canada:
• the median employment income for all New Brunswick workers in 2011 was $26,430;
• the average employment income in New Brunswick (all occupations full time/full year) is $48,700/year;
• the percentage of New Brunswickers with total income (including OT) of $75,000 and over is 9%;
• the percentage of New Brunswickers with total income (including OT) of $100,000 and over is only 4%;
• only 32% of New Brunswickers have any form of pension.
There are other benefits of a collective agreement beyond negotiated wage rates. The paid sick leave, paid vacation and overtime rates we've negotiated are much better than the provisions of the Employment Standards Act.  As just one example, the overtime provisions of the Employment Standards Act only requires that 1.5X minimum wage ($15/h) be paid to an employee after working 44h in a week.  That means an employee making a base rate of $15/h or higher, doesn't have to be paid anything but straight time, no matter how many hours they work in a week, or if they work on the weekend.
We also do a lot of advocacy work on behalf of our members – for example, even though NB Power has been going through a lot of change due to the drop of in-province load, power rate freezes and other factors, we've been very successful in protecting IBEW member's jobs in the face of plant closures, reorganizations and downsizings.  Our advocacy helped stop the sale of NB Power to Hydro Quebec, and we've been successful in getting the government to back track on some of the changes they wanted to make to the pension plan. I'm not minimizing how stressful those processes have been – I know there have been some tough changes that have impacted members, but we've worked hard to minimize the negative impacts and to protect jobs and benefits.
The above examples are just some of the ways that your union dues provide value to you as a member of IBEW Local 37.  The key thing about union dues is they enable us to do all of these things on behalf of our members – whether it's in having the appropriate union office staff that are properly trained, the ability to access proper legal advice when required, paying for the annual audit and banking services, office costs like postage, telephone service, etc.  All of those things are required to provide proper service to our members,  but we work hard to keep costs down so that our dues are no higher than necessary.
I hope this has helped provide you with some of the many ways that your dues enables your union to continue providing the benefits and services you need and deserve.