Dr. Lisa Belanger Bio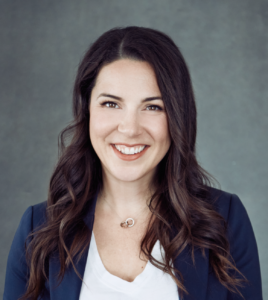 Lisa Belanger, PhD, EMBA, CSEP-CEP
Lisa is the CEO of ConsciousWorks, a consulting firm that helps leaders apply the findings from leading-edge scientific research to maximize their mental capacity and performance. Lisa has a Ph.D. in Behavioural Medicine, an Executive MBA, and is a Certified Exercise Physiologist and High Performance Specialist.
Prior to COVID-19, Lisa was traveling the world (with her two month old baby) visiting companies to explore workplace culture, leadership, and the ability to destress from work. Pulling from the data and her lived experience she has created and hosts the popular podcast, Work Less, Produce More.
Lisa is also the founder of a national charity, Knight's Cabin, offering wellness programming to cancer survivors and the author of Inspire Me Well: Finding Motivation to Take Control of Your Health & A Cup of Mindfulness: For the Busy & Restless.
Her greatest accomplishments include climbing Mount Kilimanjaro with her father, running the Paris Marathon, and being a professional snack holder to two tiny humans.