April 1, 2020
Dear Members,
One thing we know for certain in these uncertain times is that this has been a challenging time for everyone. IBEW Local 37 wants to help make sure our members, their families, and loved ones are getting the help and support they need.
That's why I'm sharing this Quick Reference Guide for New Brunswickers.  The guide is a comprehensive list of contact information for important financial, health, and, community programs/services that you, or someone you know, may find helpful. I encourage to you have a look and please share in your own network.
I'll say it again – these have been incredibly trying times.  But it comes as no surprise to me that each and every one of you has risen to the challenge, ready to do your part to deliver much needed services to New Brunswickers.  And I want you to know that my team and I continue to work hard for you by responding to many calls and emails and working with employers to try and resolve important issues as, and before, they arise.
We'll continue to provide additional information and updates over the coming weeks. Until then, please be safe and continue to look out for one another.
In solidarity,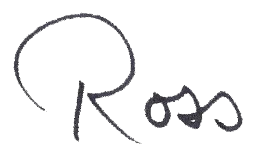 Ross Galbraith