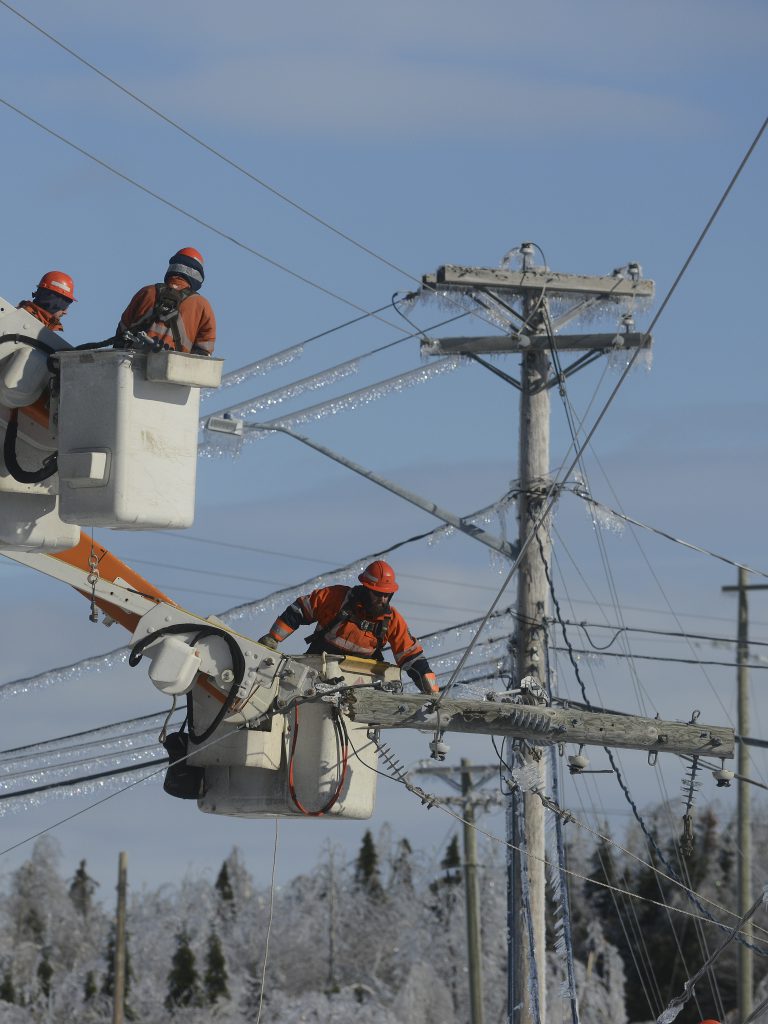 October 2, 2018 (FREDERICTON, NB) – Today, the International Brotherhood of Electrical Workers (IBEW) Local Union 37 joins other IBEW local unions as well as electricity companies across Canada in an industry-wide request asking the federal government to designate July 10th as National Lineworker Appreciation Day.
"Our electrical grid is an essential service" said IBEW Local 37 Business Manager Ross Galbraith, "and when there's a winter storm, hurricane or other extreme event that knocks our power out, our line workers are the first responders that go out at any time of the day or night, in the most extreme conditions in order to safely put our heat and lights back on. I applaud this initiative to recognize the work they do, it's well deserved."
Electricity is the great enabler of modern society, powering our businesses, schools, homes and the lifestyle to which we have grown accustomed. It is also a vital part of Canada's transition to a more sustainable, clean growth economy. The proposed National Lineworker Appreciation Day will honour the men and women who brave difficult and hazardous conditions to keep the lights on from coast-to-coast-to-coast.
Lineworkers have been around for over a century, often working in difficult conditions to build and maintain the powerlines that provide Canadians reliable, affordable and clean energy. In appreciation for their dedication to serve their fellow Canadians despite the hazards, IBEW Canada has partnered with the Canadian Electricity Association (CEA) to launch an initiative with utilities and IBEW local unions across the country, to designate July 10th as National Lineworker Appreciation Day in Canada.
"IBEW Canada's lineworkers, repair and maintain the electrical grid and work day and night, often in challenging conditions to ensure that Canadians have reliable and safe access to the electricity they need to stay connected. On July 10, 122 years ago the IBEW's founder and first president, lineworker Henry Miller, was killed on the job. National Lineworker Appreciation Day is a reminder of the sacrifices made by the highly skilled electrical workers who perform difficult and dangerous jobs to keep the lights on for Canadians" said Tom Reid, International Vice President IBEW Canada.