Master Mentors Virtual Event
Elevate your personal mindset, life skills, and career toolset with Scott Jeffrey Miller, host of FranklinCovey's On Leadership podcast.

Register below!
What is it?
The IBEW37 Training Trust Fund will be hosting a 60-minute virtual event with OnLeadership podcast host and Master Mentors author, Scott Jeffrey Miller.
Master Mentors II, the second volume of the series, is available now. In this volume, Scott outlines 30 new transformative insights to the Master Mentors library in concise, easy-to-read chapters for anyone short on time, highly challenged, or facing a critical life or career decision.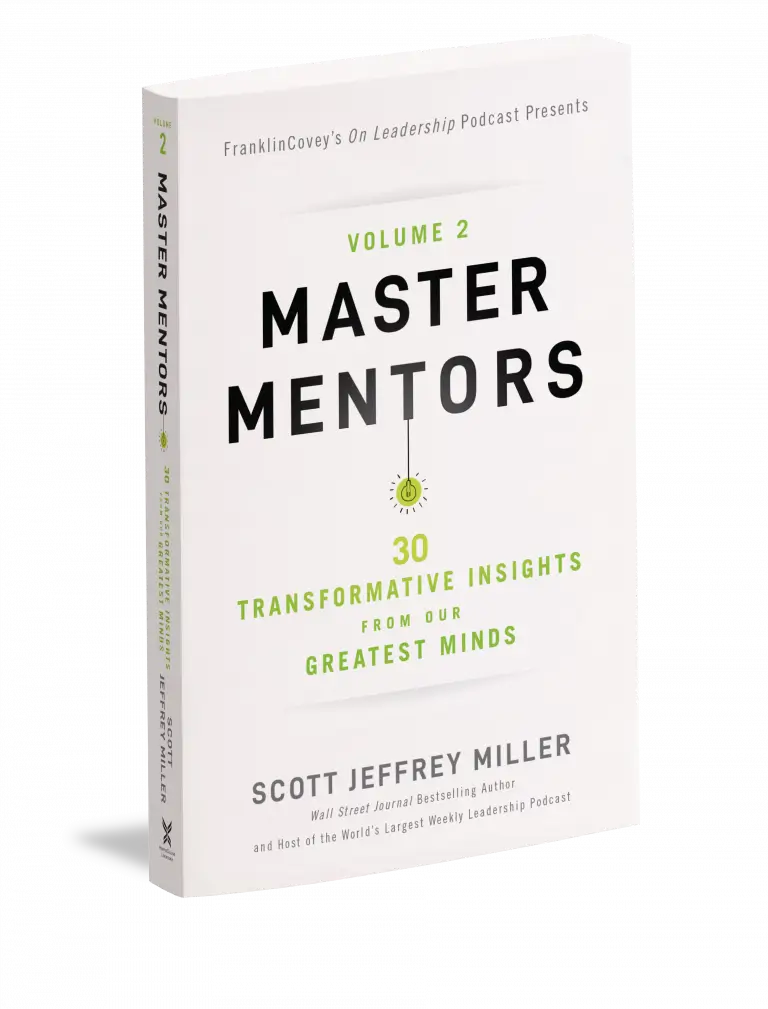 Topics
During this live event, Scott will discuss his experience and insights gained from interviewing the following experts:
Chester shares shares leadership insights around anxiety and how everyone at all levels can work together to build an environment that fosters engagement, productivity, and calm. Link to full podcast episode.
Stanford researcher and bestselling author BJ Fogg dissects his insightful book, Tiny Habits, to show that when striving to create change, complexity is a curse while simplicity generates success. Link to full podcast episode.
Organizational psychologist and New York Times bestselling author Tasha Eurich shares difficult, yet empowering, hard truths to increase your self-awareness. Link to full podcast episode.
Sean Covey–FranklinCovey co-president and bestselling author, discusses the power of and distinction between self-worth, self-esteem, and self-confidence. Link to full podcast episode.
Your energy level correlates directly to your productivity. Productivity expert Leena Rinne discusses three key energy drivers—sleep, relax, and connect. Link to full podcast episode.
Turia Pitt, author of Everything to Live for, shares her courageous story of living a life full of achievement, confidence, and purpose after nearly being burned alive. Link to full podcast episode.
Attendees will receive….
All attendees will receive a copy of Master Mentors II written by Scott Jeffrey Miller.
Mining the best and brightest revelations from FranklinCovey's global podcast, On Leadership With Scott Miller, Scott personally introduces you to 30 Master Mentors, featuring the single most transformative insight from each of them.
Depending on where you are in your journey, Master Mentors II will:
Challenge your current mindset and beliefs, leading to what could be the most important career and thought process shifts of your life!
Restore you to the mindset and beliefs you find effective but aren't currently living in alignment with.
Validate that you are on the right path with your current mindset and beliefs and empower you on your way forward.
Whether you are challenged, affirmed, informed, or inspired—Master Mentors guarantees you will experience a transformative shift in your personal mindset, life skillset, and career toolset.
Scott Jeffrey Miller Biography
Scott currently serves as FranklinCovey's senior advisor on thought leadership, leading the strategy and development of the firm's speakers bureau, as well as the publication of podcasts, webcasts, and bestselling books.
Scott is the host of FranklinCovey's On Leadership With Scott Miller podcast series, the world's largest and fastest-growing weekly leadership podcast, and a Wall Street Journal bestselling author.
Scott is originally from Winter Park, Florida. He currently lives in Salt Lake City, Utah, with his wife, three precocious sons, and two begrudgingly-loved dogs.
Registration