SCHOLARSHIPS AND BURSARIES
As a member of the IBEW, you and your family can apply for the following scholarships and bursaries:
• IBEW Local 37 Bursary – five awarded annually ($500 each). Click here for the application.
• IBEW 1st District Scholarship – five awarded annually ($1000). The union office sends out a notice to all members when applications are available.
UNION PRIDE
IBEW Local 37 sells union-made, branded clothing, mugs, pins, flags, bags, and a host of other items to help members show their union pride. If you're interested, stop by the office to have a look, or click here to see what's in stock.
MEMBER DISCOUNTS
The IBEW offers negotiated discounts to members on home and auto insurance, prescriptions, hearing care, life insurance, pet insurance, car rentals, merchandise at select retail outlets, and more.
Here are some of the active programs available:

Home & Auto Insurance
The Personal Insurance provides discounts for members of Local 37 on their home and auto insurance. For a free quote check out the online quote tool!
Pet Insurance
Insurance protections for your four legged-friends! Click here for more information.
---
For more information and to register for Local 37 savings, visit www.unionsavings.ca 
---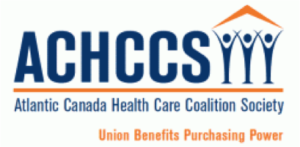 IBEW Local 37 is a member of the Atlantic Canada Health Care Coalition Society (ACHCCS), which means members of Local 37 are eligible to receive the following benefits:
MHCSI Prescription Drug Program
With your MHCSI Card, you and your eligible dependents are entitled to coverage starting at up to $3.00 per prescription processed through the participating network of MHCSI pharmacies – Lawtons Drugs, Sobeys Pharmacy, Sobeys Pharmacy by Mail, FreshCo Pharmacy, Foodland Pharmacy, Safeway Pharmacy and Thrifty Foods Pharmacy. For more information please click here.
MHCSI Lawtons Store Discount
You (and spouse, if family coverage) can also enjoy great discounts on front store purchases at Lawtons Drugs with the Lawtons Client Group Partner Discount Card.
If you haven't received the MHCSI & Lawtons Discount Cards, please contact the IBEW Local 37 office to request them.
Catamaran US Prescription Drug Discount Card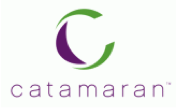 This is a US Prescription Drug Discount Card that can be used by all members and their families when travelling to the United States. Accepted at over 60,000 pharmacies across the United States, the prescription discount card can help members save 10% – 85% on both brand and generic medications. The card is FREE, has no limitations on use, and members can even share it with your family and friends. Members enjoy lower out of pocket expense and your Fund will have a lower reimbursement cost!
To receive your discount card, contact the IBEW office.
Coalition members can now receive great Fleet Discount Pricing on new Chrysler, Dodge, Jeep, RAM and Fiat vehicles. A special fleet number is provided to Union groups that are part of the Coalition for their members and retirees to get this special pricing. Any member interested in using this program should deal directly with the Fleet Manager at their local Chrysler dealership they will be dealing with. You can contact the IBEW Local 37 Office for more details.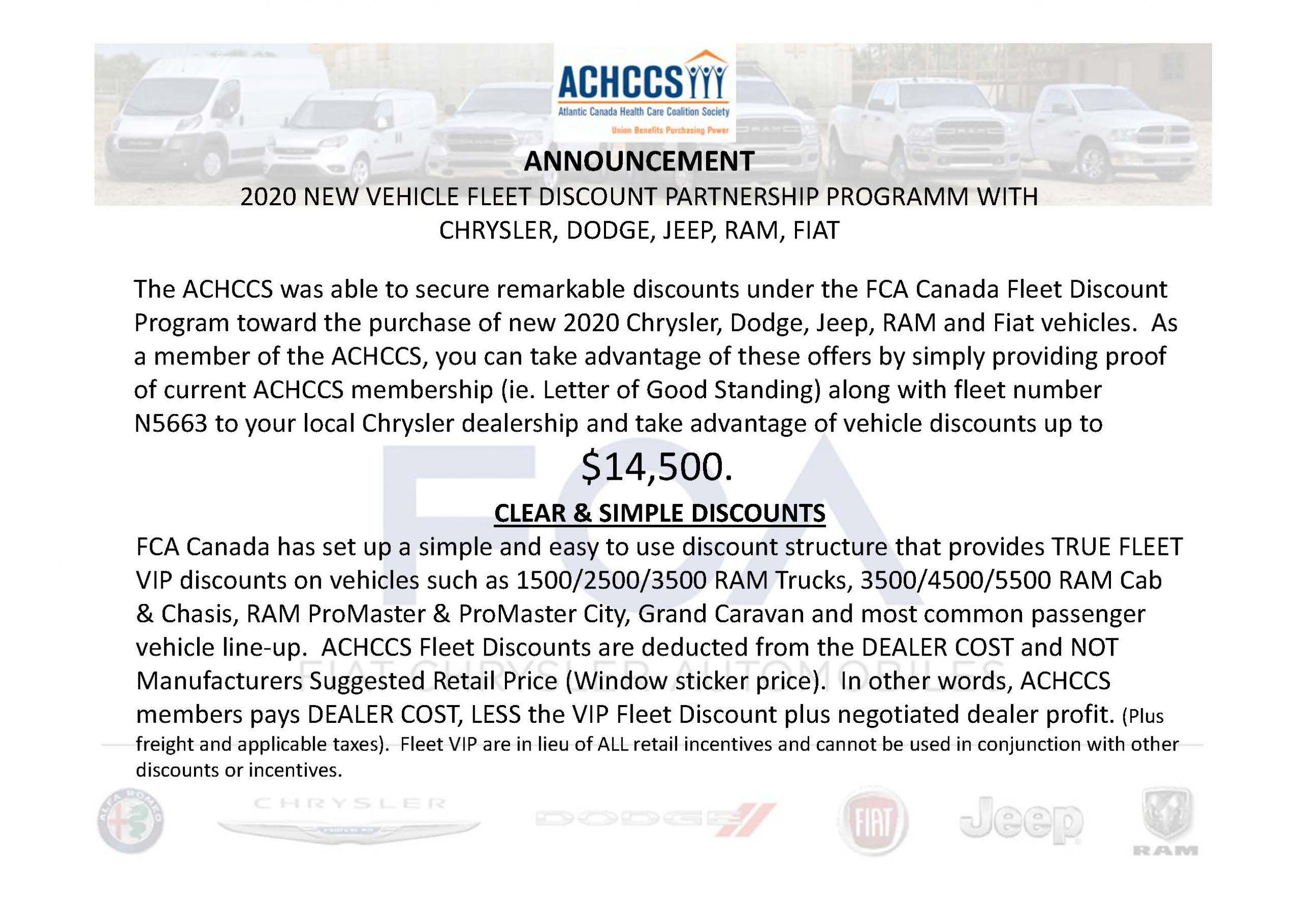 The Co-operators provides insurance plans to more than 400 Canadian companies which include employer sponsored groups, professional associations, and affinity groups.  Discounts are available to members of the ACHCCS through a Group Home & Auto Insurance Program with the Coalition.
Check out current DETAILS of Group Insurance coverage.
For more information visit
ENGLISH    www.cooperatorsgroupinsurance.ca/
FRENCH    www.cooperatorsassurancegroupe.ca/fr-CA/
---
American Income Life (AIL) is an international company protecting families in the United States, Canada, New Zealand. Since 1951, AIL has been providing life, accident, and supplemental health products to help serve and protect members of labour unions, credit unions, associations, and their families.