At Local 37, we proudly recognize and value the great diversity among our members in terms of gender, language, race, ethnicity, sexual orientation, abilities, and interests. And we firmly believe in the importance of inclusive workplaces where everyone is valued and treated with equal respect and dignity.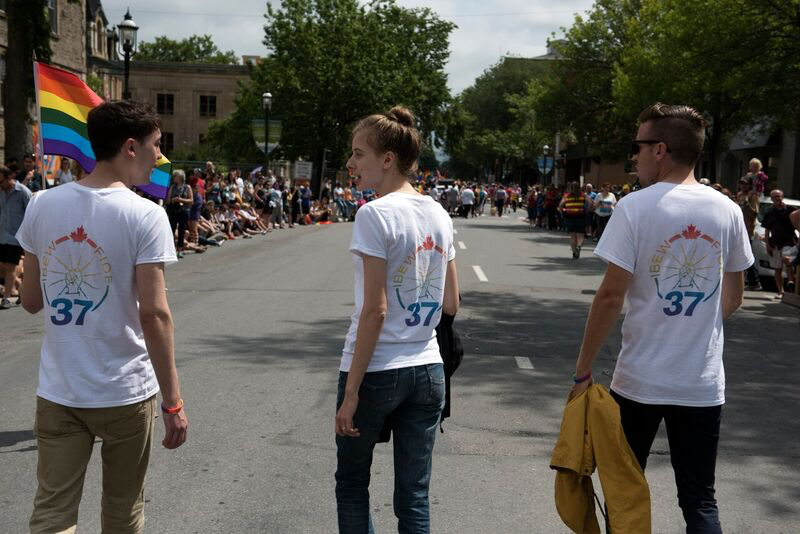 Supporting diversity and inclusion is important for so many reasons like the fact that workplaces that are non-discriminating, promote openness, and are inclusive have proven to reduce levels of stress and anxiety – which is a direct pathway to improved physical and mental health, increased job satisfaction, improved attendance at work, better relationships, and greater diversity of thought.
We've been taking steps to actively support the diversity and inclusion of our members within the IBEW, at work, and in our communities. This means reviewing our own policies and programs as well as participating in activities and initiatives that boost awareness and education.
Over  the past year, Local 37 has been working with NB Power by helping launch and grow the employee-driven NB Power/IBEW Diversity & Inclusion (D&I) Committee. The committee is responsible for implementing strategies to foster open, inclusive, and welcoming workplaces. Recently, two members of the committee, Kelsey Bernard and Brittany Brown, delivered an excellent D&I Awareness presentation to the Local 37 Executive Board. It generated a lot of positive discussion and feedback. To affirm their commitment,  the Executive Board, unanimously approved a motion to support the D&I Committee's work and efforts to improve and increase diversity and inclusion at NB Power.
It should go without saying, but Local 37 is really excited to be a part of this initiatives as it helps to ensure a continuous focus on promoting a culture that values each other's differences. If you're interested in finding out more or how to become involved, send an email to the Diversity & Inclusion Committee by clicking here.